The Spy Behind Home Plate is a documentary about Morris "Moe" Berg, an enigmatic Jewish catcher during baseball's Golden Age who joined the Office of Strategic Services (OSS) to spy for the U.S. on the Nazis' atomic bomb program. Berg grew up in an immigrant Jewish family in Newark, N.J., attended Princeton University and received a J.D. from Columbia University during his off seasons in baseball. He played professional baseball from 1923 to 1939 for the Brooklyn Robins, Chicago White Sox. Cleveland Indians, Washington Senators and Boston Red Sox.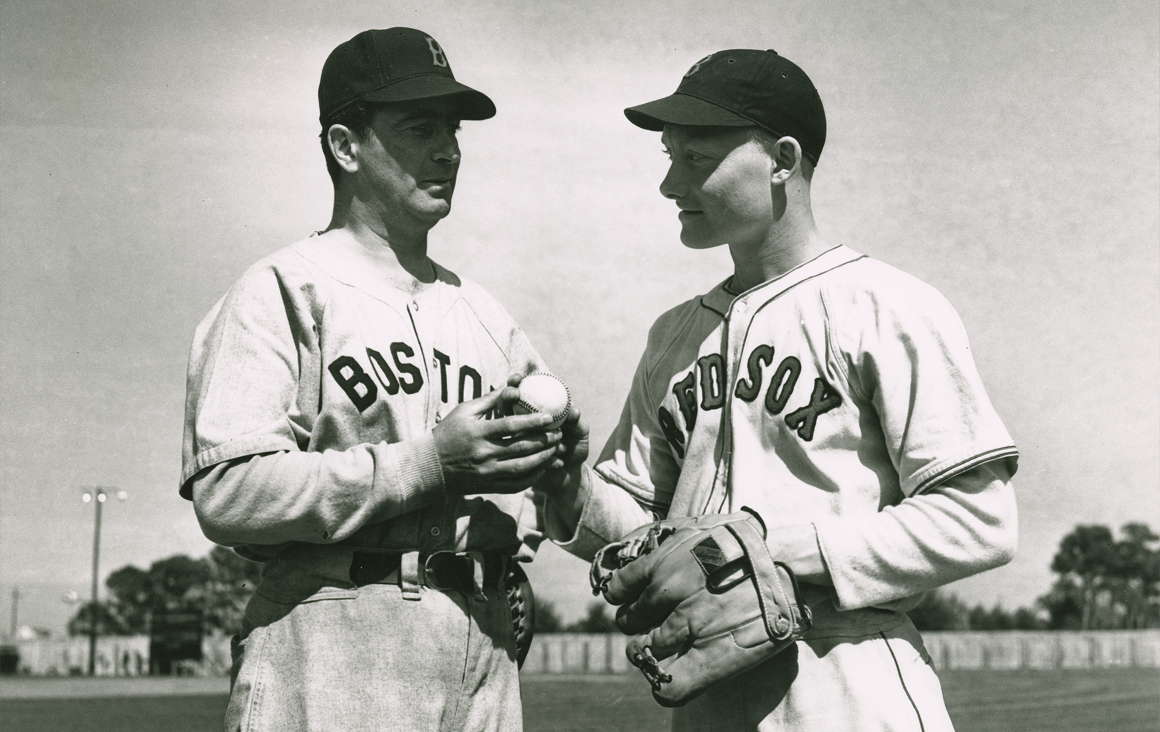 Known as the "brainiest guy in baseball," Berg attended the Sorbonne in Paris, and was known to speak or write in 12 languages. Highlights of the documentary include Berg's All-Star exhibition tour with Hall of Famers Babe Ruth, Lefty Gomez and Lou Gehrig to Japan in 1934, his selection by the OSS' mission to interview top Italian physicists to assess their knowledge of the German bomb program and his 1944 OSS assignment to attend a lecture by German physicist Werner Heisenberg in Zurich.
For the Swiss trip Berg was given a gun and a cyanide pill to take with him and was instructed to shoot Heisenberg if he was constructing a bomb for the Nazis. Interviewees include; Berg's relatives, fellow baseball players, biographer Nicholas Dawidoff, authors David Ignatius and Thomas Powers, Senator Ed Markey (MA), playwright Michael Frayn, Sports Commentator Larry Merchant, Sportswriter Ira Berkow, Angels Manager Brad Ausmus, and baseball executives Jerry Reinsdorf and Bud Selig. Produced, written and directed by Aviva Kempner.
Two of Moe Berg's baseball cards are displayed at the CIA Museum. One of them is pictured here: 1933 Goudey Moe Berg #158.
The Medal of Freedom was awarded to Moe Berg in 1946 by President Harry Truman for "meritorious service to the war effort from April 1944 to January 1946." Berg refused the medal. However, his sister, Ethel, accepted the medal after his death and donated it to the Baseball Hall of Fame in Cooperstown. (Photo: Milo Stewart Jr./National Baseball Hall of Fame)
Photograph album presented to participants in the 1934 American baseball tour to Japan by the tour's sponsor, the Yomiuri newspaper. This album was donated to the Hall of Fame in 1951 by Sotaro Sukuzi, an employee of the newspaper, who also served as the traveling secretary of the All Americans.
Join Our Mailing List
Sign up for the latest news and updates from The Ciesla Foundation.